What is a Homeport Group?
A Homeport Group is a gathering of 8-12 people who meet to help believers grow closer to God and each other. Each one of our Homeport groups will look different and naturally take on their own personalities. Some Homeport groups will form around common interests such as hunting/fishing or running/fitness where as others may form based on gender such as Men's/Women's groups. There will be groups that form around a particular Bible study or even around a particular geographical location or community. There really is no end to group possibilities. So with this in mind, we have identified a five non-negotiable items to help give some consistency for all of our Homeport Groups.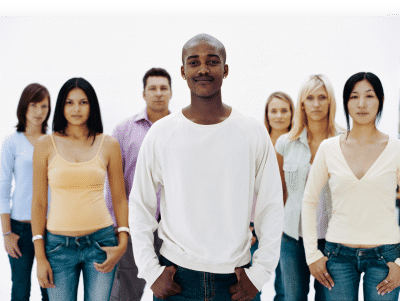 Why Homeport Groups are important?
The idea of gathering together in smaller groups for discipleship and mission has been around since the beginning of the church. Take a look at how Acts 2:42-47 describes the early Church's first small group gatherings-
"They devoted themselves to the apostles' teaching and to the fellowship, to the breaking of bread and to prayer. Everyone was filled with awe, and many wonders and miraculous signs were done by the apostles. All the believers were together and had everything in common. Selling their possessions and goods, they gave to anyone as he had need. Every day they continued to meet together in the temple courts. They broke bread in their homes and ate together with glad and sincere hearts, praising God and enjoying the favor of all the people. And the Lord added to their number daily those who were being saved."Acts 2:42-47
HOMEPORT GROUPS NON-NEGOTIABLES
While every Homeport Group will have it's own personality, all groups have a common culture that unify our groups to the whole church body.
1. Bible Study
2. Relational environments
3. Prayer
4. Missional heart to serve others
5. Leaders (Host/Facilitators) that equip others who can become future hosts & facilitators

Emotionally Healthy Spirituality
We bring groups together for 8 weeks to go through the Emotionally Spirituality Course to learn how to process the baggage from life that stunts our growth as disciples of Jesus.
Men's Ministry
The Men's Ministry meets periodically throughout the year to help men get to know other men in the church, study the Bible, and serve together.
Women's Prayer & Share Group
Meets at the church building on Wednesday evenings from 6:00pm - 7:15 pm. Our focus is on building meaningful relationships with sisters in Christ through Scripture, sharing life concerns and joys, and lifting each other up in Prayer.
Sermon Based Groups
Our Wednesday Night groups meet at the church build and online at 6:30pm for a more in-depth study of the Scriptures from the pervious Sunday's message.
Women's Ministry
Meets at the church building every 3rd Saturday of the month 9:00am - 11:00 am.  Our focus is building fellowship with the women in our church, providing support services for the members and  for the ministries of this church.
Youth Group
Elevate Middle & High School Student meets in the Youth Room behind the main church building on Sunday evenings from 6:00pm - 7:00 pm for Bible Study, games, and lots of fun.